Tamils across Europe gathered in front of UNHRC in Geneva to demand justice for the genocide committed by the Sri Lankan state
Condemning the prospect of a further time extension being granted to Colombo to deliver on its co-sponsored resolution, Tamils called for a referral to the International Criminal Court (ICC) and a UN supervised referendum for an independent state of Tamil Eelam.
The protest took place as the member states met for the Council's 40th session.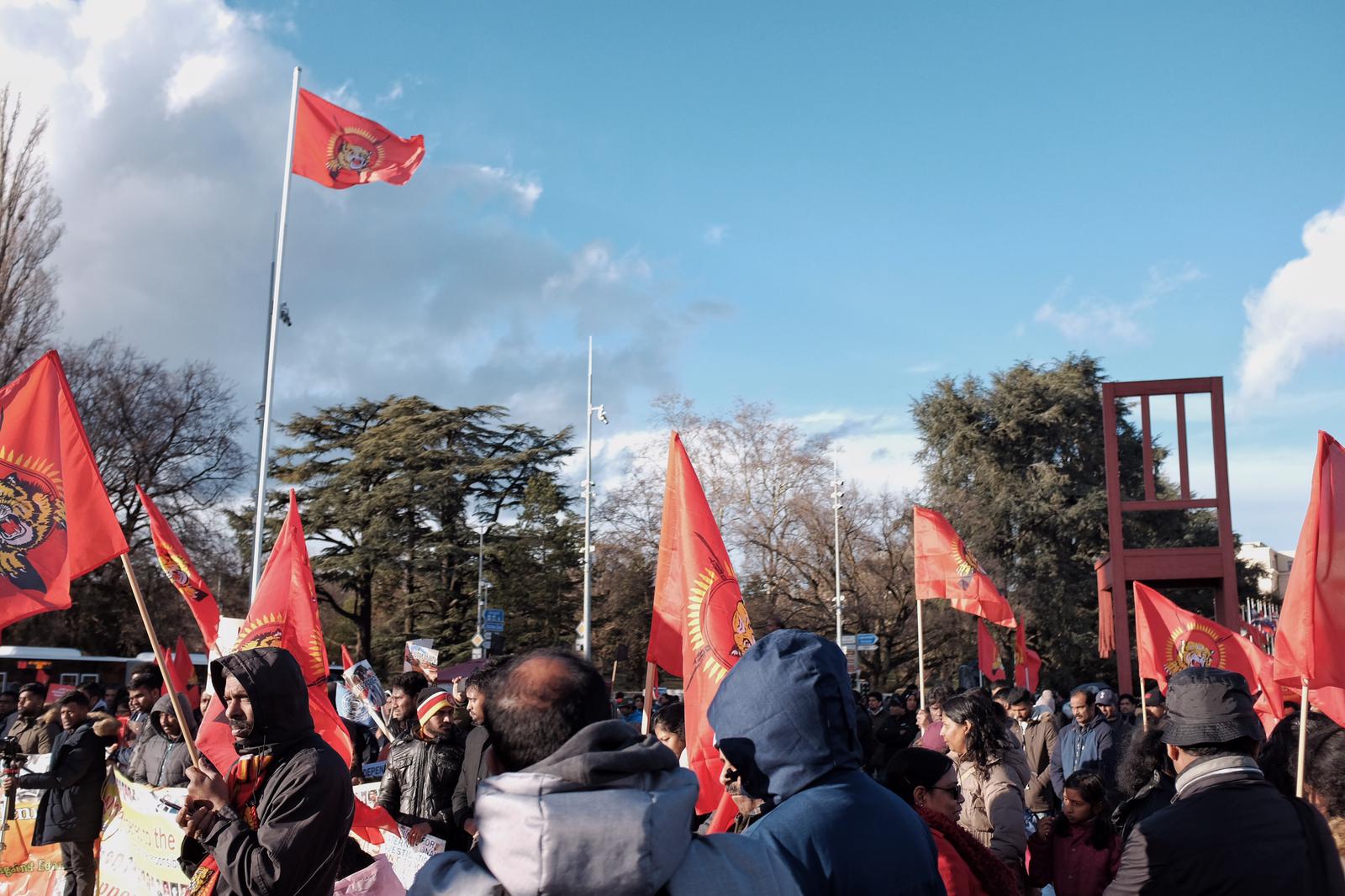 The demands of diaspora Tamils gathered in Geneva echoed that of Tamils across the North-East who have over recent weeks been holding a series of protests calling for a ICC referral and condemning the granting of more time to Sri Lanka.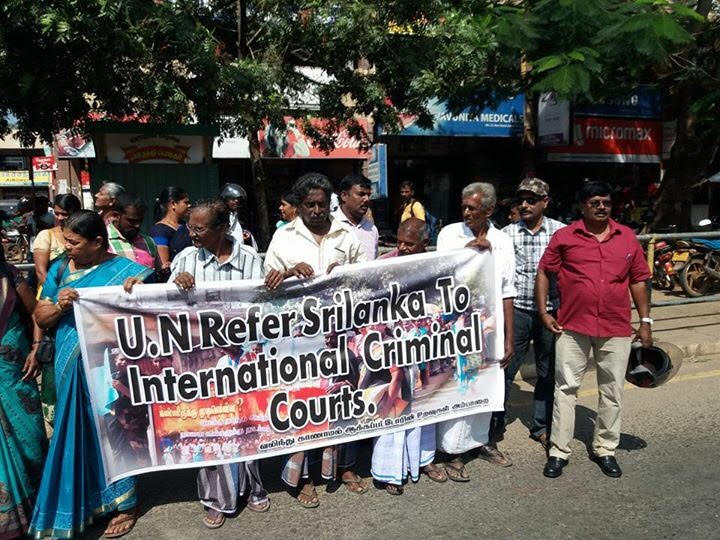 Families of the disappeared protesting in Vavuniya on January 31, 2019 
A mass rally was held in Kilinochchi on February 25, the opening day of the Council's session, with hundreds of families of the disappeared demanding justice through an international mechanism for genocide.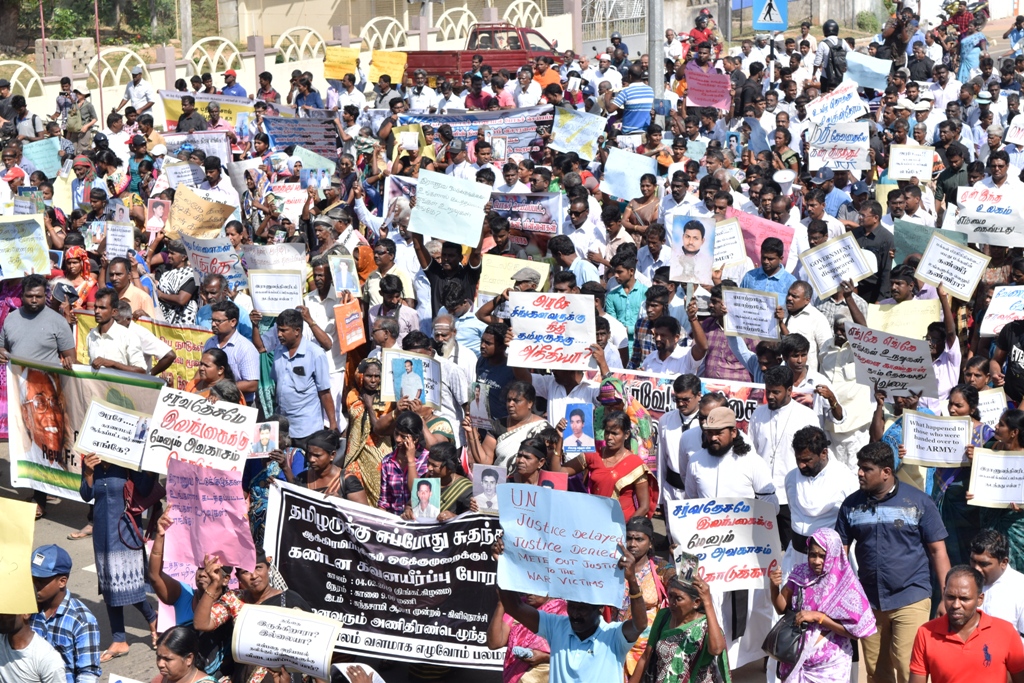 Hundreds protest in Kilinochchi on February 25, 2019
Families condemned the granting of more time to the Sri Lankan government arguing that nothing had been achieved so far. Hundreds of businesses across the North held hartals in solidarity with the protests.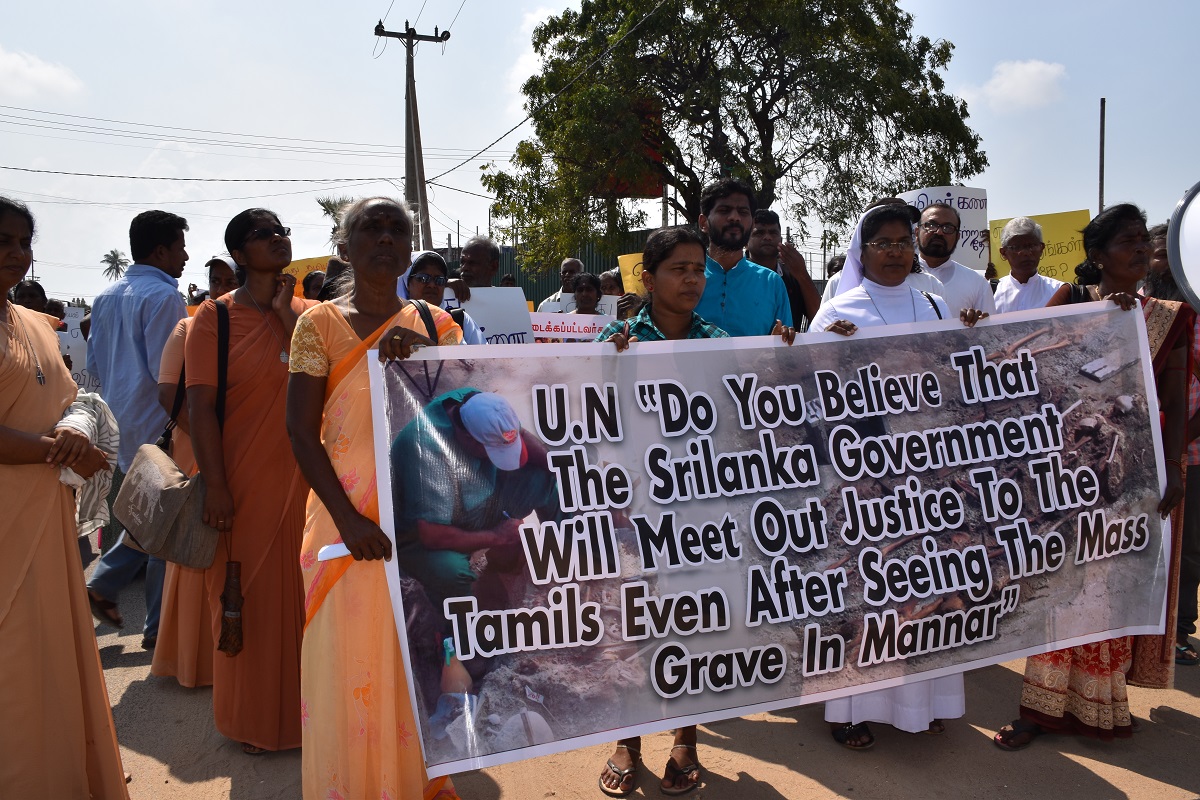 Mannar families of disappeared protest against UN resolution extension (28 February 2019)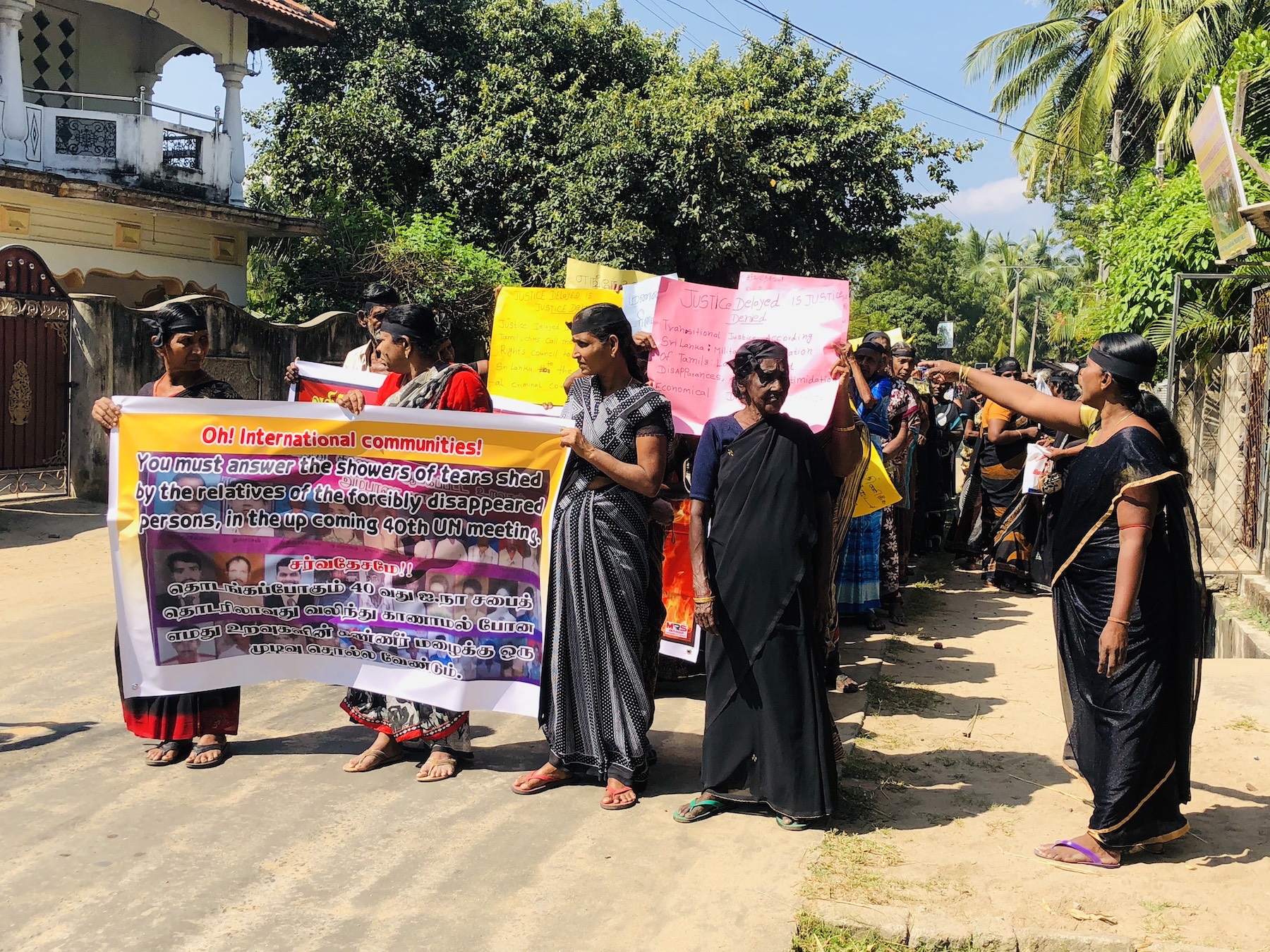 Families of disappeared in Amparai protest against UN extension (27 February 2019)
Source : https://www.tamilguardian.com/content/tamils-demand-justice-genocide-unhrc?fbclid=IwAR0x7Nacvr_LqbM-ZAeAGSGsJF4wY0quUhrWMVXL8v49mmeYhok26diDL08